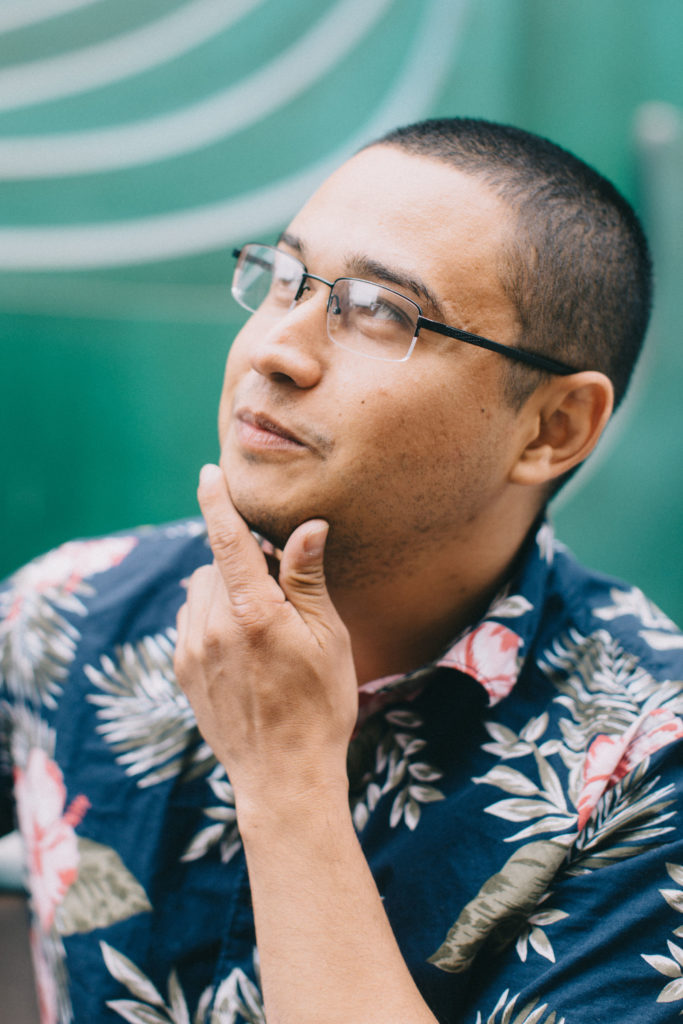 Paul Amador
IT Director
---
Paul is an information technologist with over eight years of executive experience designing 100+ custom software solutions for Enterprise and Startup clients like 3M, ESPN, SIEMENS, Clean Up Stockton, and more.
Paul is well-versed with software product design, and agile development to bring a new product to market. Paul is a nationally recognized app developer known for solving community problems, with formal recognition from the US Congress, Senators, Assembly-members, and County Supervisors.
Paul is a living kidney-donor whose donation sparked the nation's biggest coast-to-coast kidney donation chain and was featured by Katie Couric on CBS Evening News.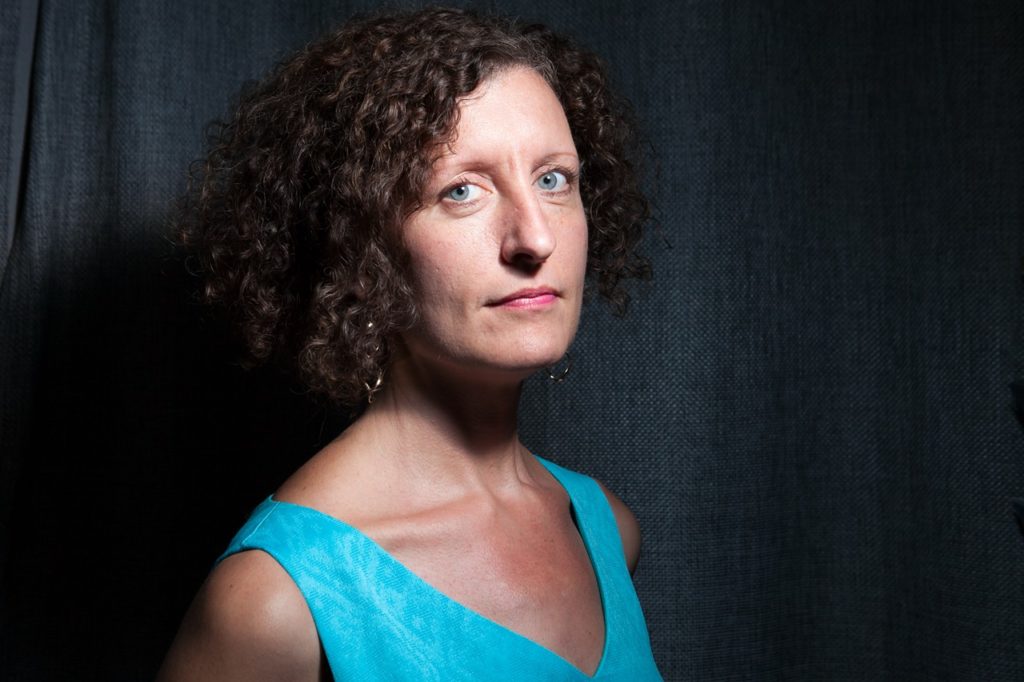 Lenore Anderson
Founder and President, Californians for Safety and Justice
---
Lenore is the co-founder and President of Alliance for Safety and Justice (ASJ), one of the largest justice and public safety reform advocacy organizations in the country, and founder of Californians for Safety and Justice. ASJ's flagship program, Crime Survivors for Safety and Justice, is the nation's largest network of crime survivors. Lenore also served as Campaign Chair and co-author of California's Proposition 47, a 2014 ballot initiative passed by voters to reduce incarceration and reallocate prison spending to mental health and victim services. She also served on the leadership team for California's successful Proposition 57 ballot initiative in 2016 to expand earned rehabilitation credits to people in prison, as well as Florida's successful Amendment 4 ballot initiative to restore voting eligibility to people with prior convictions.
Previously, Lenore served in various local government leadership capacities including as Chief of Policy and Chief of the Alternative Programs Division at the San Francisco District Attorney's Office; Director of Public Safety for the Oakland Mayor; and, as Director of the San Francisco Mayor's Office of Criminal Justice. Lenore also serves on the Advisory Board of the Institute for Innovations in Prosecution of John Jay College of Criminal Justice. She holds a J.D. from NYU School of Law and a B.A. from UC Berkeley.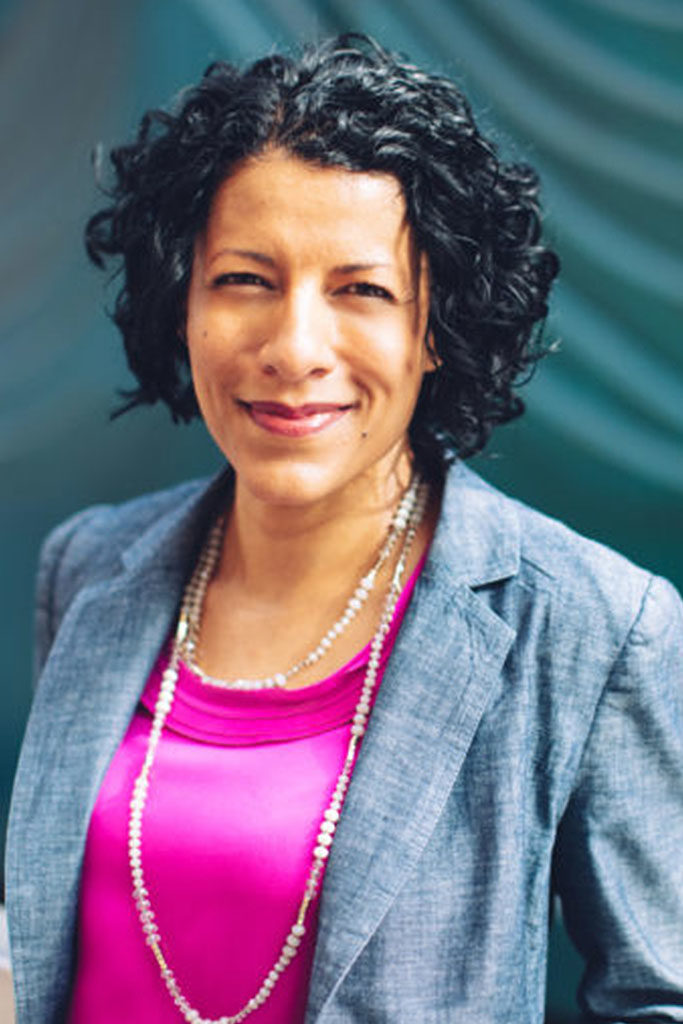 Marisa Arrona
Local Safety Solutions Project Director
---
As the Local Safety Solutions Project Director, Marisa works with systems and community leaders across California to advance the Blueprint for Shared Safety, a framework of principles and practices that local leaders can use to advance shared safety strategies. By shifting the focus from over-incarceration to investments that focus on balanced approaches to safety rooted in dignity and smart justice, and that can truly make our communities safer, the Shared Safety framework aims to re-envision public safety altogether.
Marisa joined Californians for Safety and Justice in August 2015, returning to California after spending more than five years working on public safety and criminal justice issues in New Orleans. There she was the Program Manager of the Group Violence Reduction Strategy, one of the Mayor's core initiatives to reduce homicides. As part of the strategy to reduce gang violence in New Orleans, she developed partnerships with federal, state and local law enforcement agencies, as well as the City's Health Department, local service providers and community members.
Prior to that, Marisa served as Senior Program Associate for the Vera Institute of Justice (in New Orleans), where she developed local reform initiatives in partnership with criminal justice agencies, policymakers and community organizations. This included launching New Orleans's first Pretrial Services program and working to develop incarceration alternatives for nonviolent, low-level offenses.
Before her time in New Orleans, Marisa spent three years as Legislative & Policy Analyst to Oakland City Councilmember Nancy Nadel, where she researched, wrote and advanced local policies and programs on adult literacy, job development, public safety, affordable housing and more. She was also an Equal Justice Litigation Fellow at The Impact Fund in Berkeley, working with Spanish-speaking clients and witnesses on employment discrimination cases.
Marisa received her J.D. from the University of California, Berkeley, School of Law, and her B.A. in Public Administration from the University of San Francisco. She lives in Los Angeles.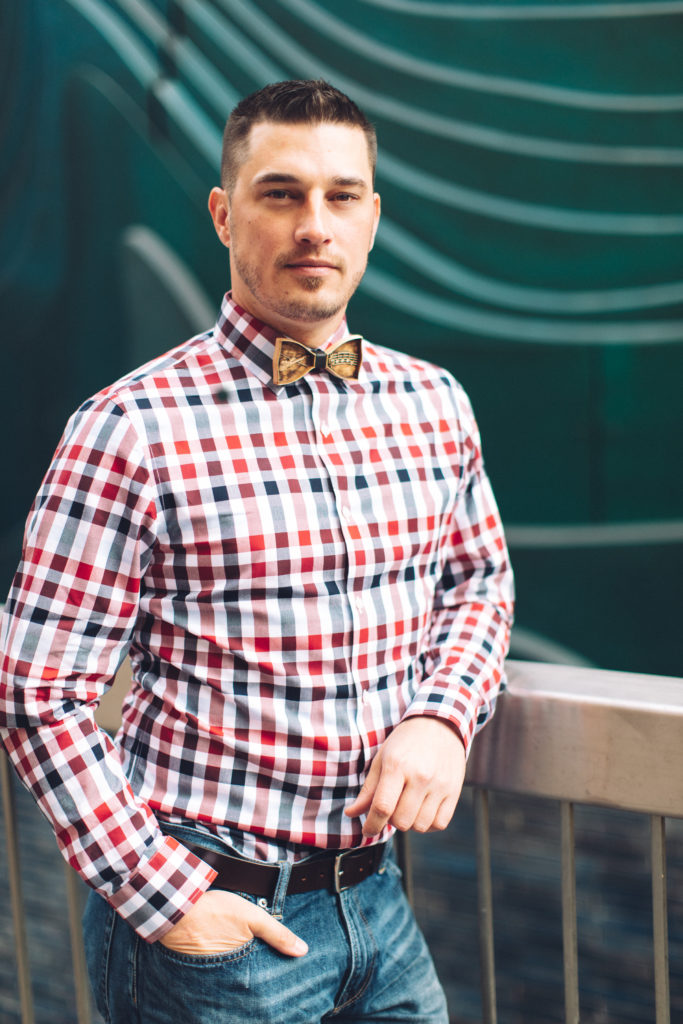 John Bauters
Budget Advocacy Director
---
John has spent his entire career in public service, with a special focus on people experiencing homelessness, displacement and stigmatization due to mental health or criminal history. As director of government relations, John is responsible for crafting and advocating for Safe and Just's legislative agenda in the California Capitol.
Previously, John spent two years as Policy Director at Housing California, focusing on state budget programs and legislation addressing homelessness. He was instrumental in the creation of the CalWORKs Housing Support Program that provides housing resources to homeless families with children working toward self-sufficiency through the state's job-skills training program. He has also successfully sponsored over a half dozen pieces of legislation that have removed barriers to jobs and housing for Californians experiencing homelessness (e.g., making state-issued ID, birth records and educational exams free to people working to overcome homelessness).
Before Housing California, John spent nearly seven years as a legal aid attorney in Chicago, working primarily as a jury trial attorney to defend tenants of the Chicago Housing Authority. Prior to practicing law, John was a humanitarian relief worker in East Africa and a disaster relief director for the American Red Cross in the U.S.
John received his B.A in Government and Psychology from the University of Notre Dame and his J.D. from Boston College Law School. He lives with his partner in Emeryville, where he is the city's Mayor.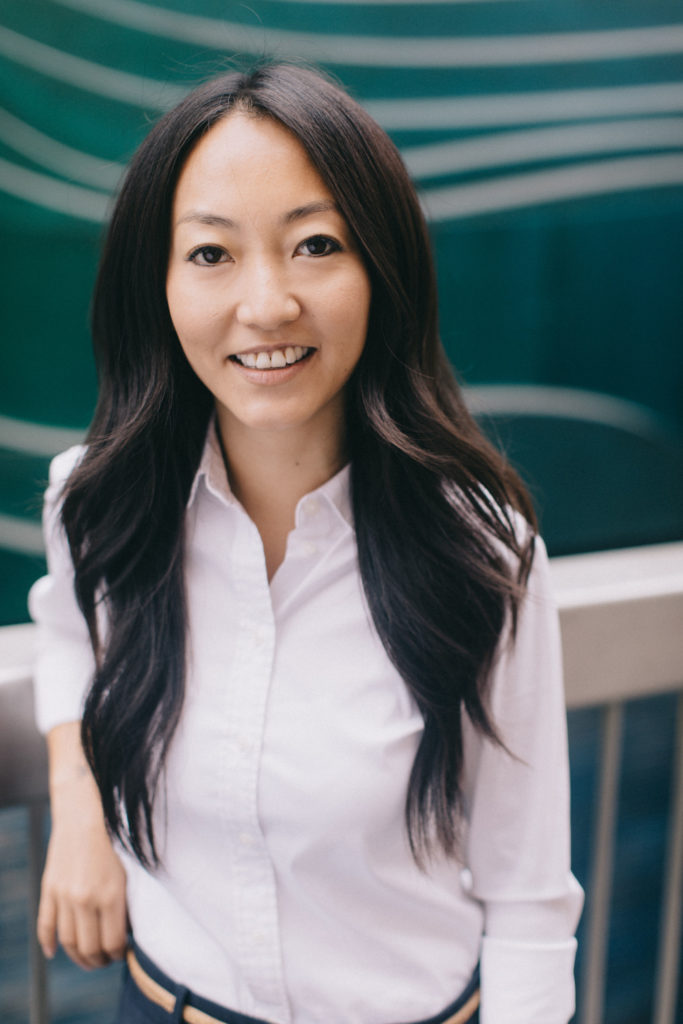 Anna Cho Fenley
Crime Survivors for Safety and Justice California Director
---
CSSJ is a national network of crime survivors joining together to create healing communities and shape public policy.
Anna began her career as a social worker and youth justice advocate. Her personal experience as a child sexual abuse survivor and family separation is what called her to work in policy. Anna joined CSJ after serving as the Policy Director of The Anti-Recidivism Coalition, where she helped pass three major pieces of legislation that encourage lawmakers to consider a young person's age when they commit a crime as it relates to sentencing, parole eligibility, and more. Prior to ARC, she served in the office of State Senator Carol Liu where she developed a veteran intern program for legislative offices and worked on issues such as homelessness, juvenile justice reform, human trafficking, and women's health.
Anna graduated from the University of Southern California with a Master's in Social Work. She lives in Los Angeles.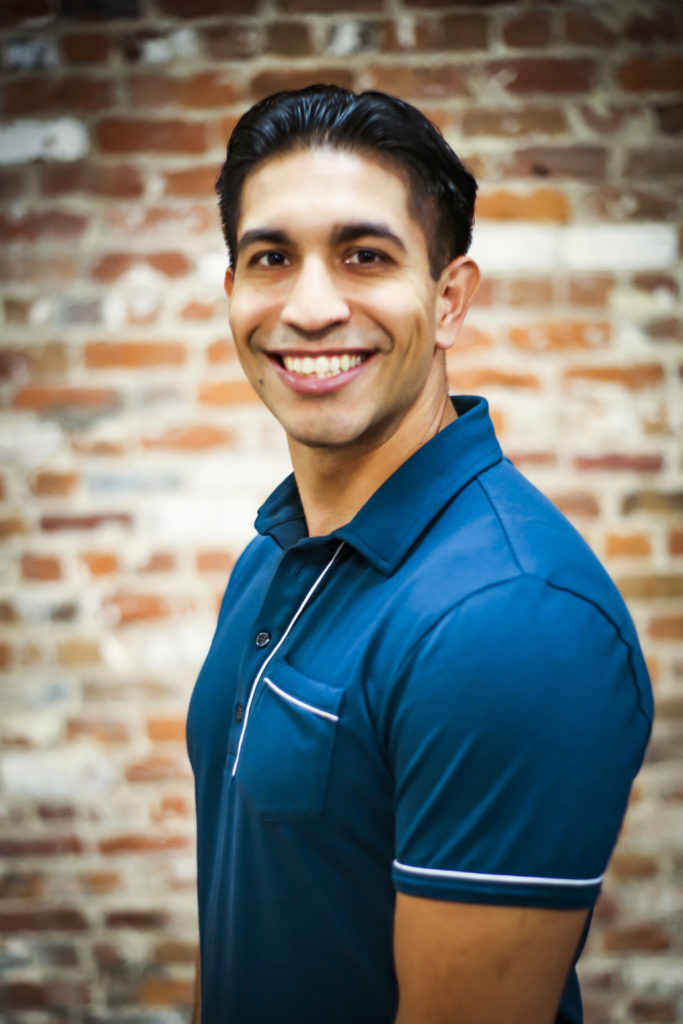 Anthony DiMartino
Government Affairs Director
---
Anthony pursued his Master's in Social Welfare to work on social justice issues and reform the criminal justice system. As director of government affairs, Anthony is responsible for strategizing and advocating for Safe and Just's legislative and budget agenda in the California Capitol.
Anthony began his career as an administrative analyst for the City of Long Beach working on violence prevention and intervention programs. After working at the City of Long Beach, Anthony became the grant writer for the Los Angeles Mayor's Office of Gang Reduction and Youth Development. After working in local government for several years, he was selected to be a California State Assembly Fellow and placed in the office of Assemblywoman Shirley Weber. After completing his Fellowship, Anthony transitioned into the role of Legislative Assistant for Assemblywoman Weber and then was promoted to the role of Legislative Director for Assemblymember Weber. In his four years in Assemblywoman Weber's Office, Anthony successfully worked on numerous bills signed into law on issues of police and criminal justice reform and education reform.
Anthony is an alum of both the National Juvenile Justice Network's Youth Justice Leadership Institute and the New Leaders Council Fellowship.  In addition, Anthony is a certified personal trainer through the National Academy of Sports Medicine.
Anthony received his B.A. in Psychology from the University of Redlands and his MSW from UCLA.  He currently works and resides in Sacramento, California.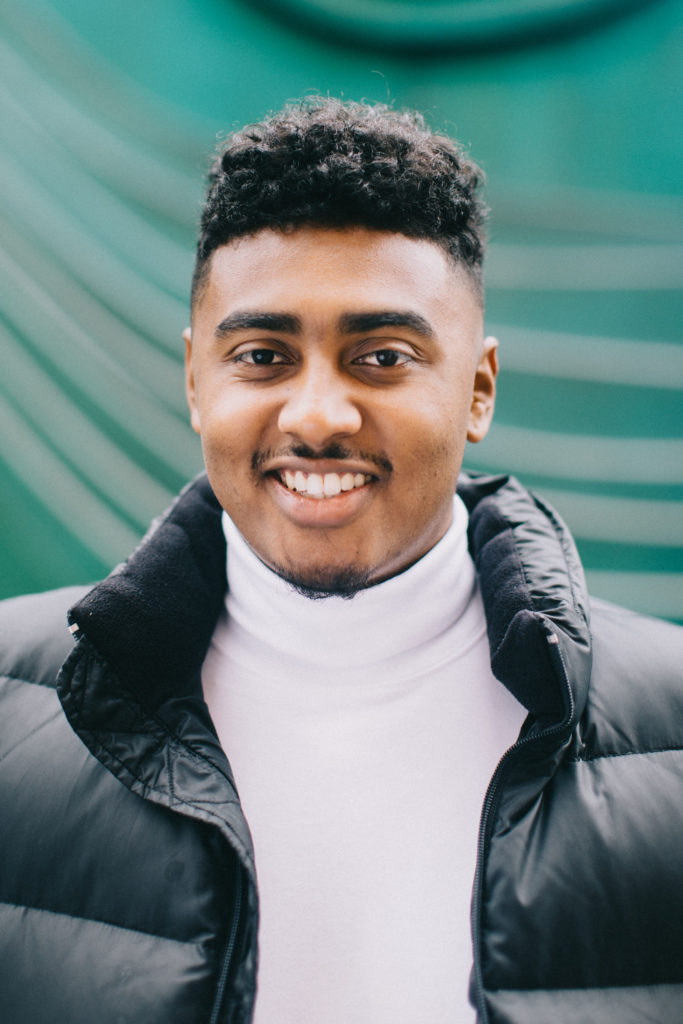 Kenny Foster
Digital Manager
---
Kenny began his career interning at Youth Radio in downtown Oakland where he delved into the worlds of journalism and digital media. He also hosted a radio show and served as a music production peer teacher. His passion for social justice is what led him to become a Strategist and Communications Consultant with Wonder: Strategies for Good and the MDC Consulting Network. While there he implemented digital strategy for the "A Good Hire" campaign using LinkedIn to reach HR directors with selected content to shift negative sentiments around hiring people with records in Alameda County. The goal of the clients, the Lawyers Committee for Civil Rights and the National Employment Law Center, was to get Alameda County businesses to hire more people with convictions or arrests on their records.
Kenny led the research efforts for multiple clients and also developed and led digital media strategy including social media strategy, website management, and e-newsletter direction. He earned his B.A of Communications from San Francisco State University.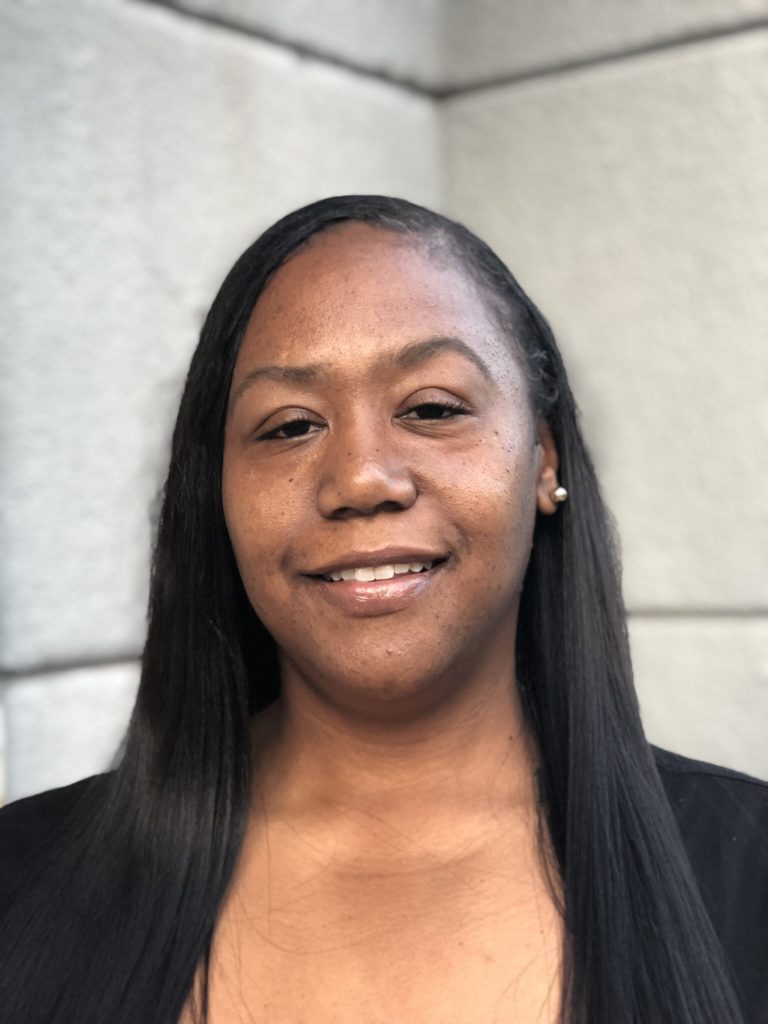 Tinisch Hollins
Crime Survivors for Safety and Justice State Director
---
Tinisch Hollins is a crime survivor and a native of San Francisco, CA. She has been deeply engaged in the Bay Area social justice movement as the community organizer, policy advocate and systems navigator for nearly two decades. She has worked passionately to bring the voices of survivors to the center of community engagement and public policy and has advocated tirelessly for those voices to guide decisions, priorities, and resources.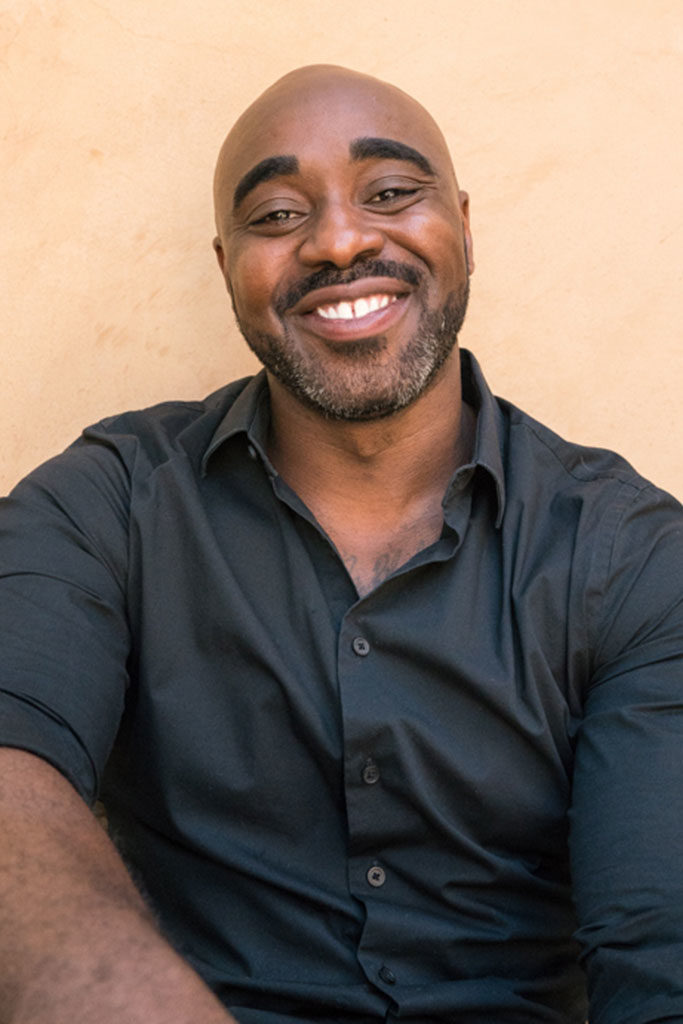 Jay Jordan
Executive Director
---
Jay Jordan has worked at the intersection of social justice and politics throughout his career. During his tenure at LA Voice PICO, Jay was instrumental in recruiting and training churches in the South Los Angeles area. He served as one of the lead organizers for the Campaign to Ban the Box for the city of Los Angeles and co-founded Faith in Action, a group of crime survivors in the Westmont area of Los Angeles working to transform their community by employing an asset based community development strategy.
As Special Projects Manager for the California Applications Research Group in Stockton, California, Jay spearheaded the launch of the widely successful anti- graffiti mobile app, Clean Up Stockton. He also established a first class call center that was instrumental in victories on several political and social campaigns across the west coast.
Jay was compelled to create his own non-profit that focused on teen diversion and civic engagement because of his experience as a troubled youth who served time in prison. With the help of Stockton City Councilman Michael Tubbs, law enforcement, and several other allies, Jay launched the innovative youth organizing program, The First50 which in its first year saw both 100% high school graduation and college enrollment. He has been recognized over 20 times for his organizing talents including the American Red Cross' 2014 Hero of the Year, the Literacy Foundations' Innovative Library Concept Award, and a Special Congressional Recognition for Outstanding Youth Program.
In addition, Jay served as co-chair of San Joaquin County's Boys and Men of Color Alliance Juvenile Justice Committee and was a Board member for the African-American Chamber of Commerce of San Joaquin. He made history by becoming the first and only formerly incarcerated Field Director for Congressman Jerry McNerney's successful reelection campaign.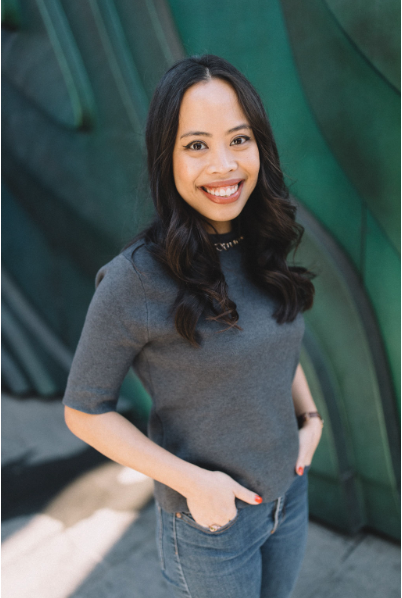 Tesha Laurente
Events Manager
---
As the Events Manager of Californians for Safety and Justice, Tesha works to meticulously plan and execute events with partners held throughout the state. Prior to joining CSJ, Tesha was part of the experiential industry, focused on full event production and logistics, venue management, and entertainment curation for high-profile corporate and social events throughout the Bay Area and Southern California.
Tesha has a background in community organizing and producing live theater productions dedicated to ending violence against women and highlighting narratives focused on people of color, immigration, gentrification, and sexual identity.
Tesha received her B.A. in Social Welfare and a minor in History of Art from UC Berkeley. She lives and hikes around Los Angeles.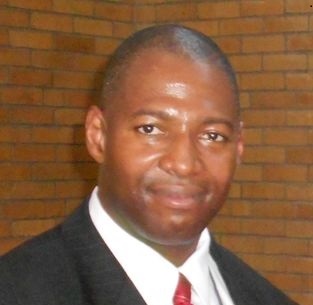 Ed Little
Policy Advocate
---
Edward Little, is a leading policy professional in criminal justice reform with an extensive background in the areas of social justice, workforce development, reentry, and policing.
Ed served on the Bail Bond Review Steering Committee with other community stakeholders, and legal professionals from around the community engaged in a campaign to reform Cuyahoga County's Broken Bail System. In an effort to end the practice of incarcerating the poor and disenfranchised who languish in a jail cell because they cannot afford to pay bail.
Ed has worked with members of Ohio's General Assembly to develop comprehensive legislation addressing criminal justice reform, reentry policy and collateral sanctions. These bills include
but are not limited to: HB 130, HB 86 and SB 337 this legislation was designed to remove barriers to reentry for disenfranchised returning citizens.
For many years Ed worked on public policy campaigns to end mass incarceration. He worked on policy initiatives to establish Ban-the-Box initiatives in municipal and county government. He has lead organizing campaigns to promote voter registration and turn out people previously
impacted by the criminal justice system to the polls.
Ed served as a consultant to Cuyahoga County Department of Justice Affairs to assist with the creation, strategic planning, and establishment of the first Office of Reentry in the State of Ohio.
Ed is a founding member and Co-Chair of the Collaborative for a Safe Fair and Just Cleveland (CSFJC). The Collaborative helped to develop the comprehensive reforms outlined in Cleveland's Consent Decree with the Department of Justice. Ed continued to work with Cleveland Police
Commission (CPC) to develop policies for Search and Seizure, Community Problem Oriented Policing, and the Community & Police Mediation Program.
In 2017 Ed was honored – along with several of his colleagues – at the Annual Cleveland NAACP Freedom Fund Dinner, with the 'Cleveland Leadership Award' for his work and commitment to
Police Reform.
Ed is dedicated to being a strong advocate for change and serving as a powerful voice for justice reform and ending mass criminalization in California and across the country.
Ed currently lives in Sacramento.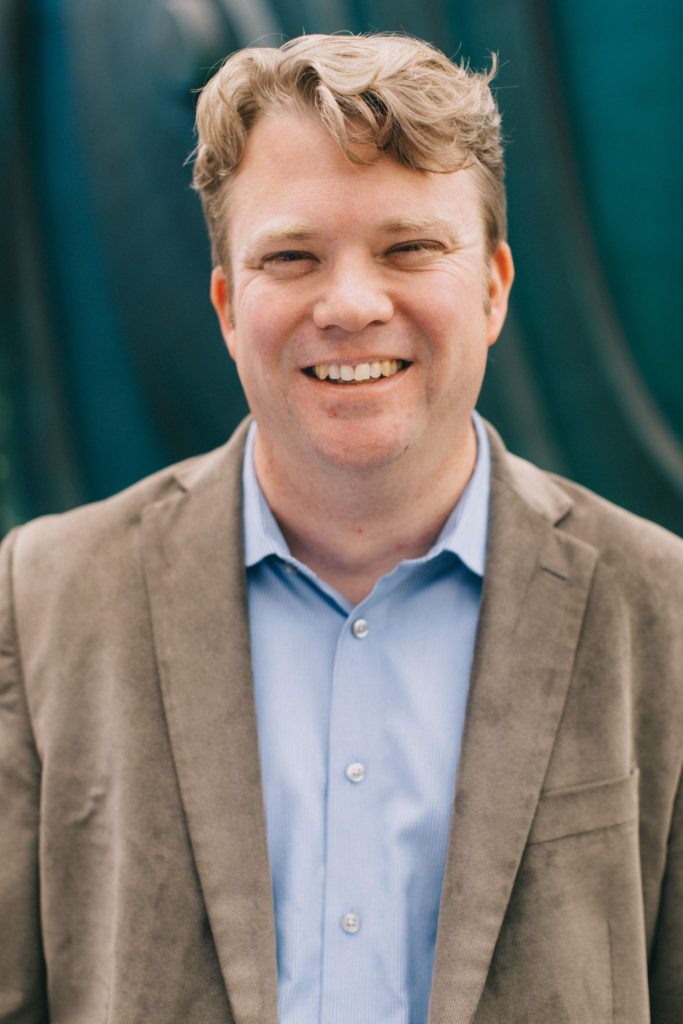 Will Matthews
Public Affairs Manager
---
Will Matthews began his career an award-winning investigative reporter for the Los Angeles Newspaper Group, where he documented governmental corruption in San Bernardino County and investigated the financial dealings of prominent southern California medical school leaders, leading to an investigation by the state Attorney General.
He then served as a senior media relations associate for the American Civil Liberties Union in New York City, where he helped launch the organization's national campaign to end over-incarceration. Will later served as the Senior Communications Officer for the ACLU of Northern California, where he directed the strategic communications component of a statewide campaign to reform California's criminal justice system.
He is a graduate of Chapman University in Orange, California, and he received a Master of Divinity degree from Vanderbilt University in Nashville, Tennessee.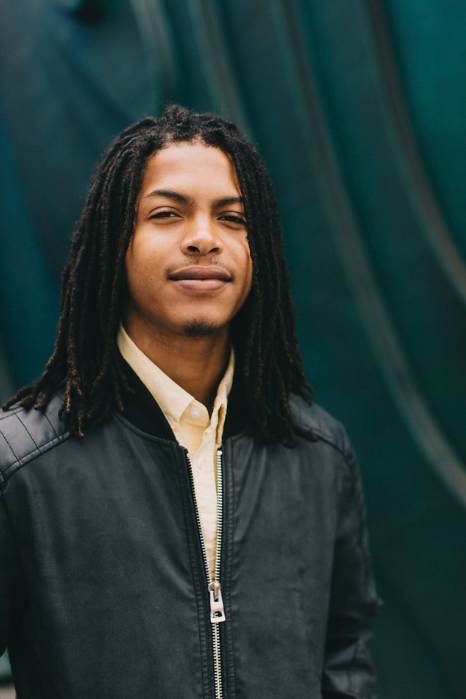 Devon McGriff
Digital And Office Associate
---
Devon is the Digital and Office Associate and provides support to the Communications and IT Department of Californians for Safety and Justice.
Prior to joining Californians for Safety and Justice, Devon was at Hack the Hood where he designed websites and provided technical support to local organizations. As a contributor to Givergy, he raised money for nonprofits and large companies through auction and pledge drives.
Devon, inspired by his late brother, began his career in multimedia as an intern at Youth Radio in Oakland. He taught students social media strategy, photography, video editing and graphic design. After completing the Youth Radio internship, Devon secured an externship with Bay Area Green Tours where he focused on web design and communications to improve the company's visibility and accessibility.
Devon is a crime survivor who has witnessed family and friends either become victims of gun violence or become entangled in the prison system. He is continuing his mother's legacy of justice reform advocacy and is determined to change our state priorities to focus more on rehabilitation and crime prevention.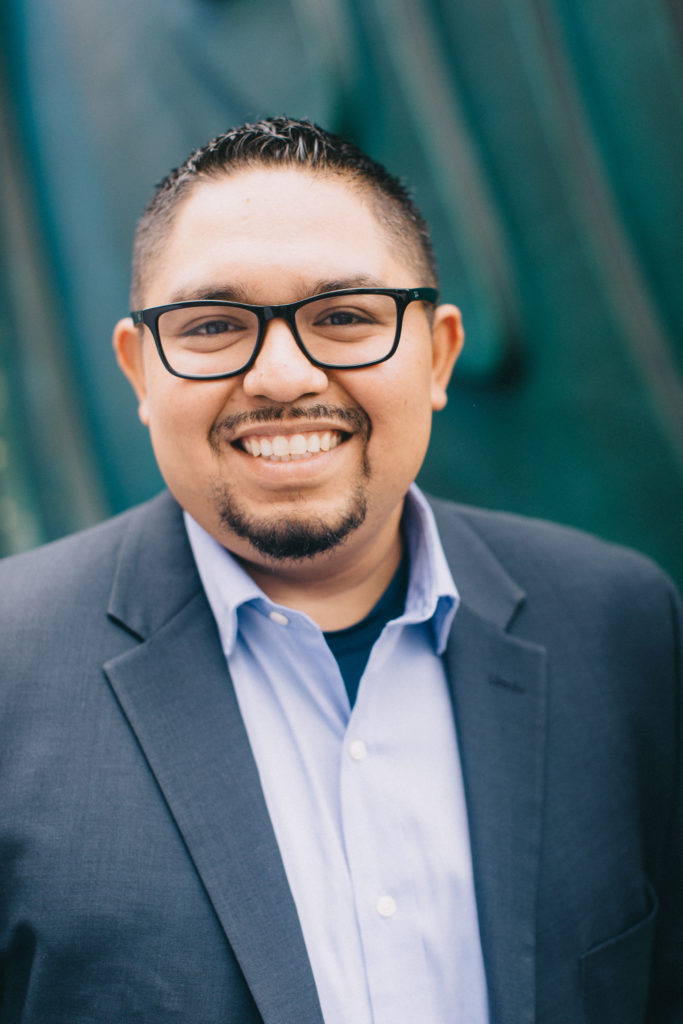 Danny Montes
Alliances Director
---
Danny Montes is the Alliance Director for California for Safety and Justice. He manages the organization's key partnerships and coalition work throughout California. Danny brings over 12 years of local, state and national campaign experience and currently provides strategic input on all of CSJ's projects and campaigns. Based in Los Angeles, Danny frequently presents on issues such as the impact of crime in immigrant communities, Proposition 47, and strategic campaign development.
Previously, he was the Civic Engagement Strategist for the National Council of La Raza (NCLR), the nation's largest Latino civil rights and advocacy organization. There, Danny worked with NCLR's 62 California affiliated nonprofits to increase their capacity, civic engagement and advocacy efforts on issues such as criminal justice, health, housing, immigration and workforce development. Danny also worked with the Service Employees International Union (SEIU) in Washington, D.C., to build investment and advocate for job creation legislation.
Danny is a seasoned trainer in organizing and legislative advocacy, starting in 2007 in partnership with the Midwest Academy, Wellstone Action, United States Student Association, and Young People For. He is also a former Public Policy Fellow for the Congressional Hispanic Caucus Institute.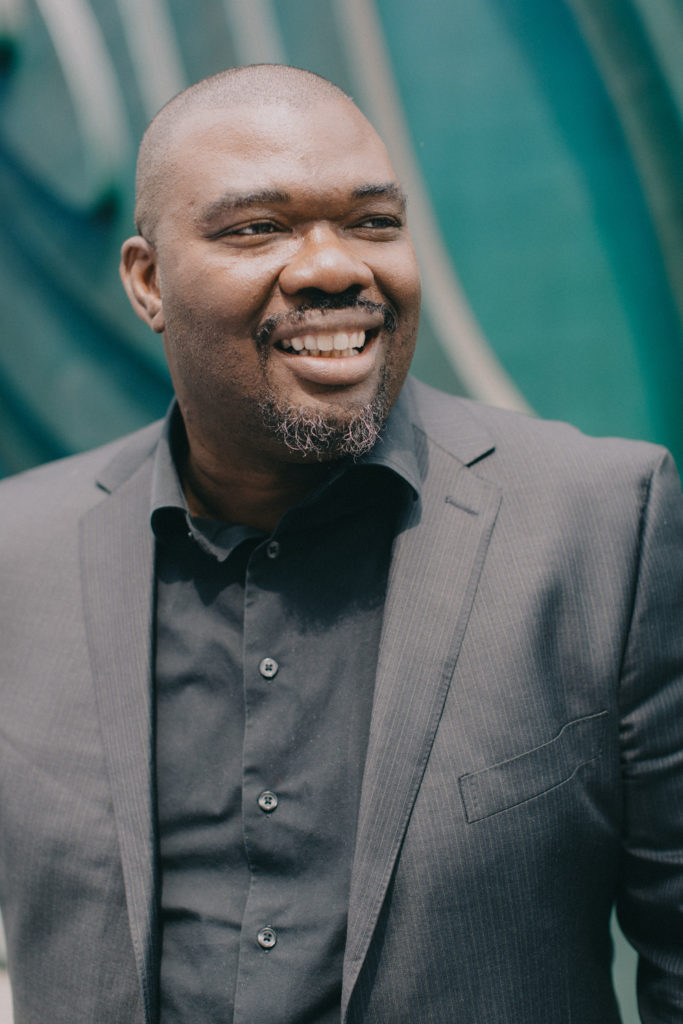 Robert Rooks
Chief Executive
---
Robert provides leadership for key programs and partners of Californians for Safety and Justice, including our Crime Survivors for Safety and Justice and Criminal Justice Advocacy networks, our work with organized labor and more.
Robert joined Safe and Just after three years with the NAACP, where he served as both National Criminal Justice Director and Executive Director of the California State Conference. As National Criminal Justice Director, Robert was the founding director of the program and provided strategic direction, oversight and management of criminal justice activities. He was responsible for launching the "Misplaced Priorities – Educate Not Incarcerate" campaign, where he worked with Right on Crime to recruit conservatives to join NAACP's efforts to reduce state prison populations and reallocate dollars to education.
Prior to NAACP, Robert was a national criminal justice reform expert and labor organizer working on sentencing reform and green jobs. Robert has served in senior leadership roles at A Better Way Foundation (in Connecticut), Justice Strategies and the Institute for Community Research. For several years, Robert was a grant reviewer for California HIV/AIDS Research Programs. Robert also worked with the strategic research program at Change To Win labor federation to organize workers in emerging green industries.
Robert has served as an adjunct professor teaching social movement theory and research methods at the University of Connecticut School of Social Work and St. Joseph's College, and at Central Connecticut State University. Robert lives in Sacramento with his wife and three sons.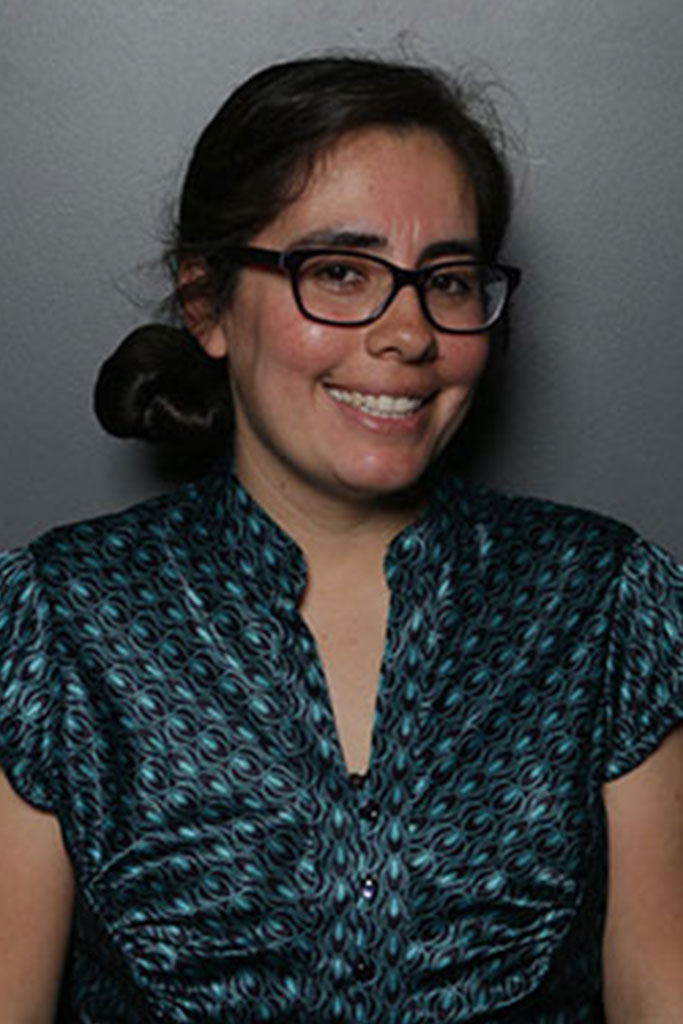 Caroline Perez
Finance Director
---
Caroline oversees the budget for Californians for Safety and Justice, bringing 10 years of finance, administration, human resources and technology experience. Previously she worked at Fenton, a public interest communications firm, managing their San Francisco and Los Angeles operations while providing additional expertise to the firm's New York and Washington, D.C., offices. This included contract negotiations, budgets and reporting requirements for many of the firms largest nonprofit and foundation clients, including The Robert Wood Johnson Foundation, The California Wellness Foundation and First Five LA. With an interest in creating a positive, inspiring office culture, Caroline does her best to insert some playfulness into the hard work of social change organizations.
She has a BA in Politics from Saint Mary's College and currently lives in Oakland, hoping to one day swim in Lake Merritt.
Elizabeth (Liz) Sanchez
Program Manager
---
Elizabeth (Liz) supports Californians for Safety and Justice's Executive Director, staff and various programmatic work. Previously, Liz provided administrative support for nearly two years at the East Bay Community Law Center (EBCLC), a nonprofit legal clinic that provides free legal services for East Bay residents. While at EBCLC, Liz also served as a temporary Executive Assistant, Spanish interpreter and Legal Assistant for immigration attorneys. She gained a passion for social justice advocacy through her participation in Project WHAT!, a youth group that makes presentations in universities, jails and prisons throughout California about the impact on children when a parent is incarcerated.
Liz received a B.A. in Criminal Justice from San Francisco State University and currently resides in Richmond with her family.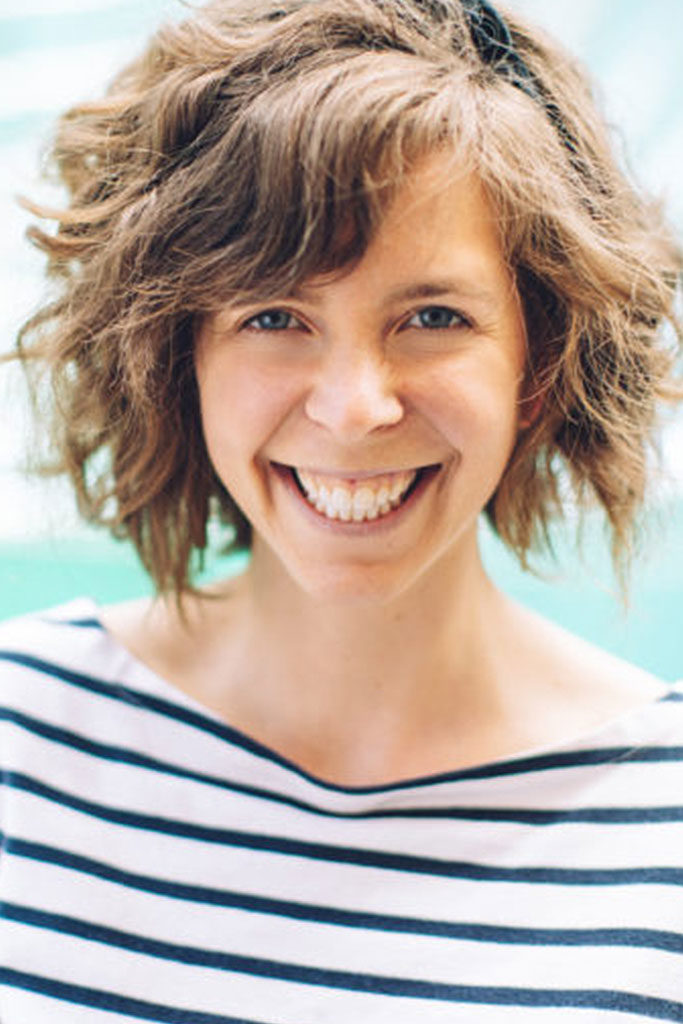 Annie Whalen
Development Manager
---
Annie has broad experience in nonprofit fundraising and project management and has been working in the field of criminal justice reform since 2014. As Development Manager, she leads the organization's fundraising efforts and oversees philanthropic relationships. Annie previously served as the Director of Development at JustLeadershipUSA, where she worked closely with the founder to help launch the organization, grow its funding portfolio, and implement its nationwide "Leading with Conviction" training program for formerly incarcerated advocates. Annie also worked as Coordinator at the Freelancers Union and served as an AmeriCorps VISTA with Union Settlement Association, a nonprofit that brings holistic programming to East Harlem residents.
She has consulted with several nonprofit organizations as a grant writer and development strategist. Annie received a B.A. and B.S. from the University of Vermont. She lives in San Francisco.