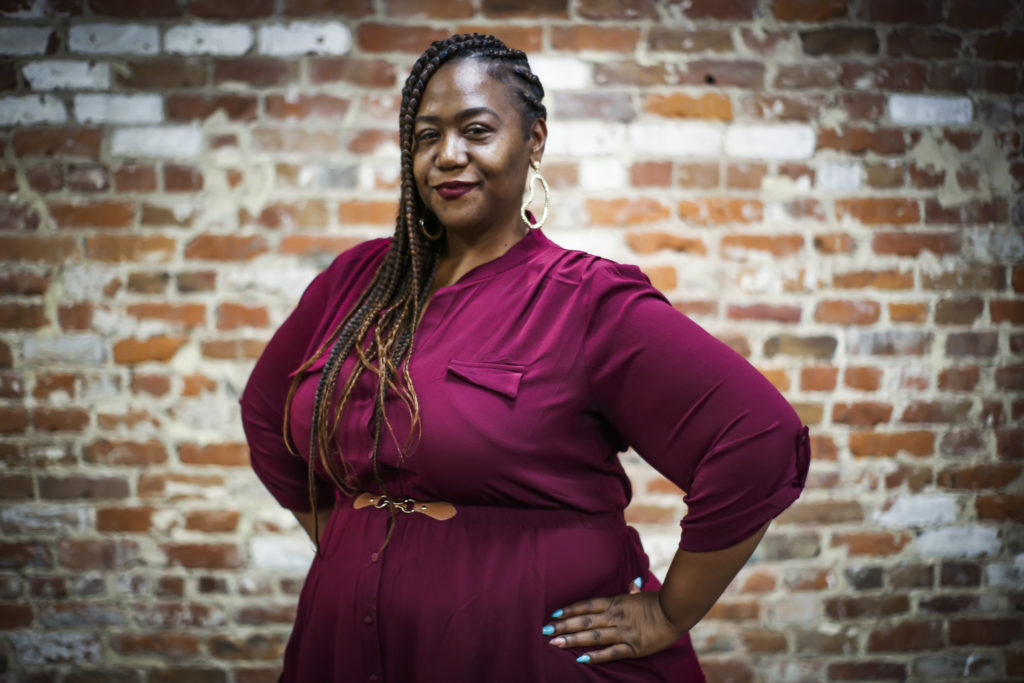 Tinisch Hollins
Californians for Safety and Justice Executive Director
---
A crime survivor and a native of San Francisco, Tinisch is the Executive Director of Californians for Safety and Justice — the Alliance for Safety and Justice's flagship state-based program in California.
Tinisch previously served for two years as CSJ's Associate Director as well as the California State Director of Crime Survivors for Safety and Justice (CSSJ), after starting with the organization as the Bay Area chapter coordinator of CSSJ. Her leadership helped to pass historic first-in-the-nation legislation that extended employment leave for all survivors of violence, as well as legislation permitting crime victims to terminate their leases if they no longer feel safe in their homes following a crime. Tinisch also played a pivotal leadership role in the defeat of Proposition 20, a regressive ballot measure on the 2020 California ballot that sought to repeal numerous successful criminal justice reforms.
She has been deeply engaged in the Bay Area social justice movement as the community organizer, policy advocate and systems navigator for nearly two decades. Tinisch has worked passionately to bring the voices of survivors to the center of community engagement and public policy and has advocated tirelessly for those voices to guide decisions, priorities, and resources. Prior to joining CSJ in 2019, Tinisch served in various leadership capacities in local government, including at the San Francisco Human Services Agency and in the San Francisco Mayor's Office of Criminal Justice.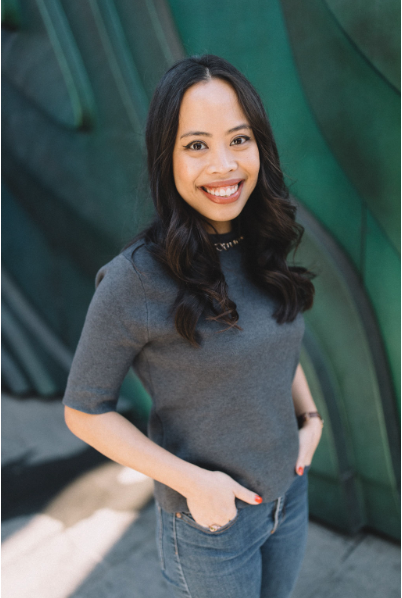 Tesha Laurente
CA Program Manager
---
As the CA Program Manager of Californians for Safety and Justice, Tesha works to meticulously plan and execute events with partners held throughout the state. Prior to joining CSJ, Tesha was part of the experiential industry, focused on full event production and logistics, venue management, and entertainment curation for high-profile corporate and social events throughout the Bay Area and Southern California.
Tesha has a background in community organizing and producing live theater productions dedicated to ending violence against women and highlighting narratives focused on people of color, immigration, gentrification, and sexual identity.
Tesha received her B.A. in Social Welfare and a minor in History of Art from UC Berkeley. She lives and hikes around Los Angeles.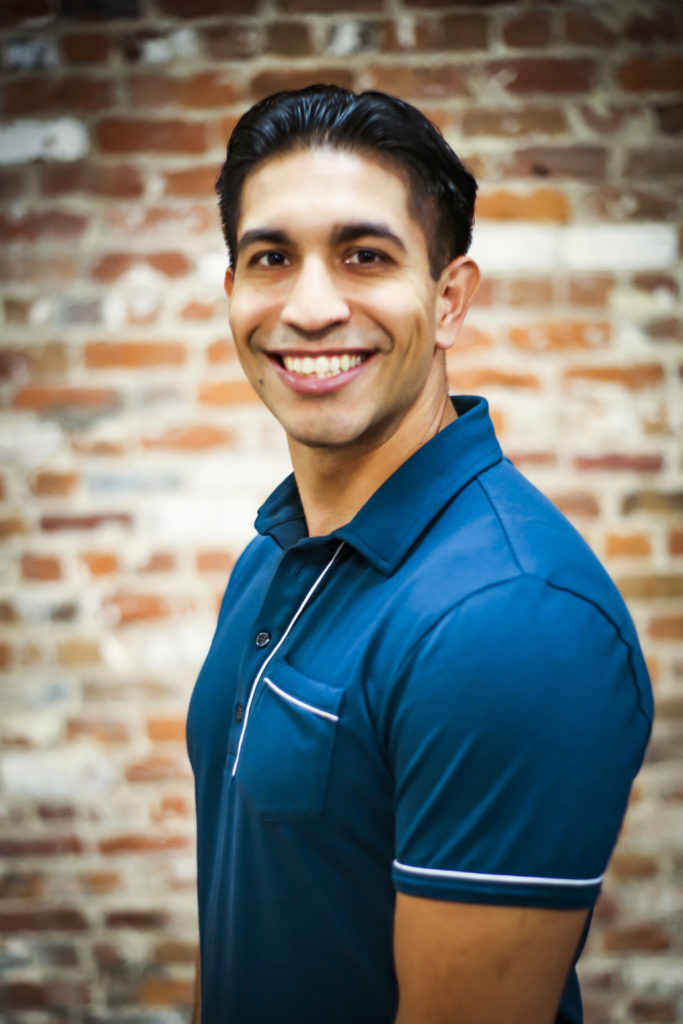 Anthony DiMartino
California Government Affairs Director
---
Anthony pursued his Master's in Social Welfare to work on social justice issues and reform the criminal justice system. As director of government affairs, Anthony is responsible for strategizing and advocating for Safe and Just's legislative and budget agenda in the California Capitol.
Anthony began his career as an administrative analyst for the City of Long Beach working on violence prevention and intervention programs. After working at the City of Long Beach, Anthony became the grant writer for the Los Angeles Mayor's Office of Gang Reduction and Youth Development. After working in local government for several years, he was selected to be a California State Assembly Fellow and placed in the office of Assemblywoman Shirley Weber. After completing his Fellowship, Anthony transitioned into the role of Legislative Assistant for Assemblywoman Weber and then was promoted to the role of Legislative Director for Assemblymember Weber. In his four years in Assemblywoman Weber's Office, Anthony successfully worked on numerous bills signed into law on issues of police and criminal justice reform and education reform.
Anthony is an alum of both the National Juvenile Justice Network's Youth Justice Leadership Institute and the New Leaders Council Fellowship.  In addition, Anthony is a certified personal trainer through the National Academy of Sports Medicine.
Anthony received his B.A. in Psychology from the University of Redlands and his MSW from UCLA.  He currently works and resides in Sacramento, California.
Saun Hough
CA Partnerships Manager
---
Gilbert Johnson
CA TimeDone Statewide Manager
---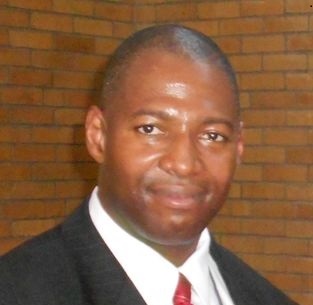 Ed Little
Policy Advocate
---
Edward Little, is a leading policy professional in criminal justice reform with an extensive background in the areas of social justice, workforce development, reentry, and policing.
Ed served on the Bail Bond Review Steering Committee with other community stakeholders, and legal professionals from around the community engaged in a campaign to reform Cuyahoga County's Broken Bail System. In an effort to end the practice of incarcerating the poor and disenfranchised who languish in a jail cell because they cannot afford to pay bail.
Ed has worked with members of Ohio's General Assembly to develop comprehensive legislation addressing criminal justice reform, reentry policy and collateral sanctions. These bills include
but are not limited to: HB 130, HB 86 and SB 337 this legislation was designed to remove barriers to reentry for disenfranchised returning citizens.
For many years Ed worked on public policy campaigns to end mass incarceration. He worked on policy initiatives to establish Ban-the-Box initiatives in municipal and county government. He has lead organizing campaigns to promote voter registration and turn out people previously
impacted by the criminal justice system to the polls.
Ed served as a consultant to Cuyahoga County Department of Justice Affairs to assist with the creation, strategic planning, and establishment of the first Office of Reentry in the State of Ohio.
Ed is a founding member and Co-Chair of the Collaborative for a Safe Fair and Just Cleveland (CSFJC). The Collaborative helped to develop the comprehensive reforms outlined in Cleveland's Consent Decree with the Department of Justice. Ed continued to work with Cleveland Police
Commission (CPC) to develop policies for Search and Seizure, Community Problem Oriented Policing, and the Community & Police Mediation Program.
In 2017 Ed was honored – along with several of his colleagues – at the Annual Cleveland NAACP Freedom Fund Dinner, with the 'Cleveland Leadership Award' for his work and commitment to
Police Reform.
Ed is dedicated to being a strong advocate for change and serving as a powerful voice for justice reform and ending mass criminalization in California and across the country.
Ed currently lives in Sacramento.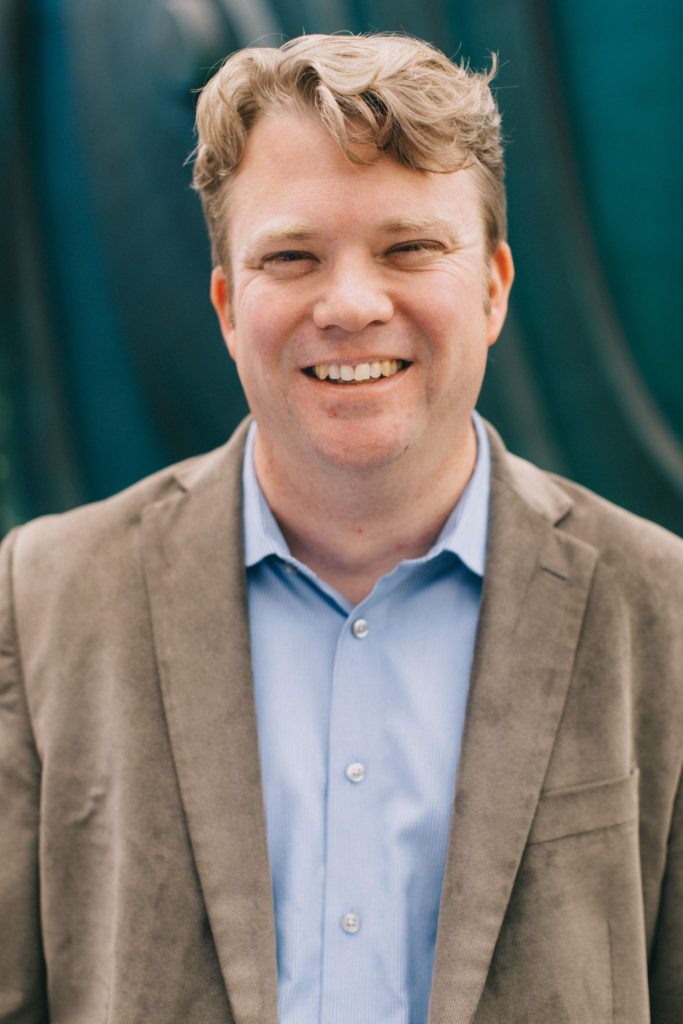 Will Matthews
CA Public Affairs Manager
---
Will Matthews began his career an award-winning investigative reporter for the Los Angeles Newspaper Group, where he documented governmental corruption in San Bernardino County and investigated the financial dealings of prominent southern California medical school leaders, leading to an investigation by the state Attorney General.
He then served as a senior media relations associate for the American Civil Liberties Union in New York City, where he helped launch the organization's national campaign to end over-incarceration. Will later served as the Senior Communications Officer for the ACLU of Northern California, where he directed the strategic communications component of a statewide campaign to reform California's criminal justice system.
He is a graduate of Chapman University in Orange, California, and he received a Master of Divinity degree from Vanderbilt University in Nashville, Tennessee.