After flooding their inboxes with hundreds of messages this summer, we got lawmakers in Sacramento to move forward on California Senate Bill 375. If SB 375 becomes law, it would remove barriers that keep crime survivors from accessing services and support by extending the deadline to apply for victim compensation from three years to 10.
This would be a huge victory for crime survivors in California, but now the real work begins. Now we have to convince the Assembly to vote YES on this critical legislation – and the clock is ticking.
We have less than two weeks to communicate our support to decision makers like Assemblywoman Lorena Gonzalez and Assembly Speaker Anthony Rendon, so help show your support now!
THREE WAYS TO TAKE ACTION ON SB 375:
---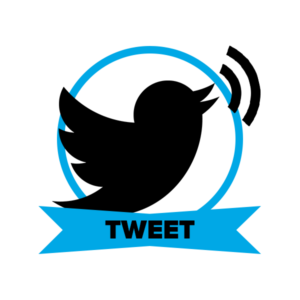 Twitter is a powerful vehicle to make direct contact with your legislators. Use our click to tweet tool to reach Assemblywoman Gonzalez and Assembly Speaker Rendon and encourage them to support SB 375!
All done? How about you:
write a letter / make a quick phone call
---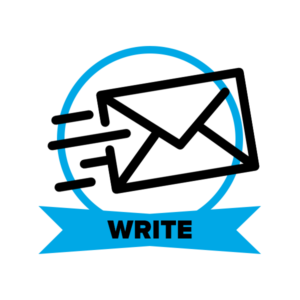 Sometimes an old school email is the best way to show you care — it takes a little more effort than an email, and if dozens, hundreds, or even thousands of us flood a legislator's inbox, they've got to listen. Use our letter campaign tool to share your story and tell Assemblywoman Gonzalez and Assembly Speaker Rendon to stand with crime survivors!
CLICK TO SEND A LETTER: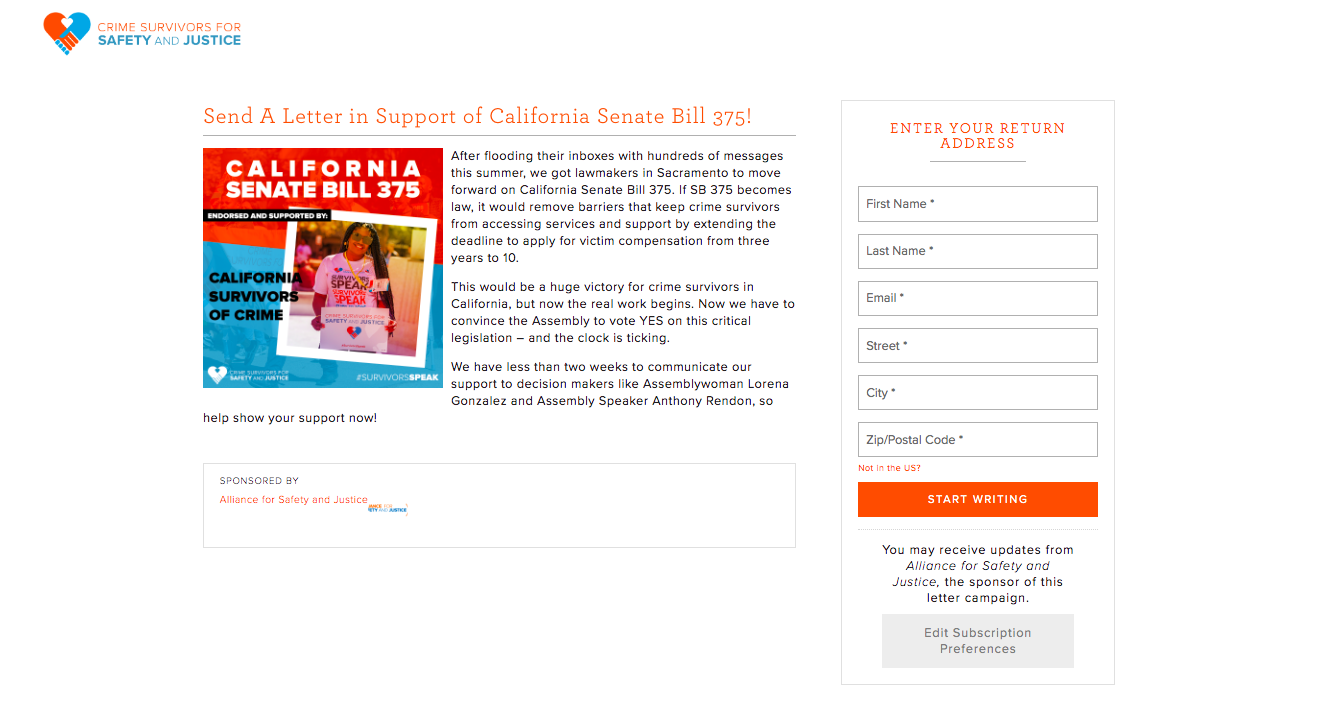 All done? How about you:
send a tweet / make a quick phone call
---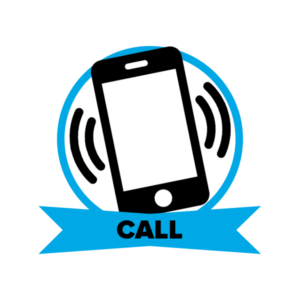 These days a phone call goes a long way. Because it takes more effort, your chances of making an impact go way up. So pick up the phone and make a quick call! Your message and story could be exactly what Assemblywoman Gonzalez and/or Assembly Speaker Rendon need to hear!
All done? How about you: